Your Mafia
Your Mafia
Your Mafia: Build the world you want.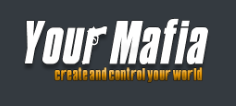 Votes
This Week4
Last Week3
This Year205
Game Website: yourmafia.com
Rating:81
Theme:mafia
Category:mmorpg
Content Rating:Mature
Launch Date:2017

YourMafiaRPG

@YourMafiaRPG
No download required, free to play
Play Your Mafia
Vote for Your Mafia
User Reviews
100
Mrs Burnout
2019-03-26
Sometimes the horse is just a jackass. The game is doing well. New players migrate over daily because they are tired of being shafted on other gaming sites. There's a reason you see other games out trying to use a piss poor version of the game's code and by saying "piss poor", I'm being generous here. Love it or hate it. We are here to stay and that has more than proven itself.
0
skyman
2019-01-06
as i said dead
100
Death
2018-11-02
The game's new management is amazing and taking things to a whole new level! Come give us a try at yourmafia.org!
100
YourMobster
2018-04-13
This game is put together very well. It has grown how the community wants. Glad it's sister game YourMobster.com is out! :)
0
naiGeN
2018-01-26
Take care, u get banned after 5 mins for no reason i guess..?? I was a newbie, i was just clicking, and i am banned now at lvl2, nice :)
100
Se7en
2017-12-28
A newbie at Your Mafia, but so far it's great! Great interface, and a ton of familiar faces, including the owners. A+
100
GCat
2017-12-28
Great players, great Admin, great game set up. Everything about this game is awesome. I highly recommend signing up and joining the community for some time well spent. I was referred from another game and now this is my homebase.
100
Havlin
2017-12-26
Hey guys yourmafia.com is truly a great game not only is it new with a large fan base but it's also always changing. The admins truly care about their players and adapt to what they want to see in the game. The players asked for dogs and now there are dogs. If you are looking for a new fun game i would suggest this.
100
Xayay
2017-12-26
Great game, great active community! Owners are always actively seeking ways to bring player suggestions into game play as well as adding new ideas/content of their own. This game is emerging, very addicting, the community is growing daily and there is always someone willing to help those who ask. Two thumbs up, Codez and Miles! Thanks, Xayah #670
100
HaVoK
2017-12-26
BEST GAME OUT THERE, BEST COMMUNITY, BEST STAFF!
100
swolf
2017-08-19
this game is hot and new. It will be around for years to come. So come on over and join the fun.
100
A noob named Odge
2017-08-19
Come play this awesome game and make this noob happy. Admin will give you a cookie.
100
Mrs J
2017-08-19
This game is great and so is Admin on this game. The game has much to do and is much fun. Don't let salty players steer you away if you love Mafia games this is the place for you!
100
Admin
2017-08-15
Nyx is a banned playing , paypal chargebacks so no wonder she has sour grapes. The 100+ per day would disagree with this one banned users views.
0
TheNyx
2017-08-07
Miles is the owner. Dont be fooled. This game seems like it might be good but the Admin is terrible at his job. Avoid at all costs.
100
Miles
2017-07-30
Very well put together game, simple to use and yet all the features I could want.
Mobsters United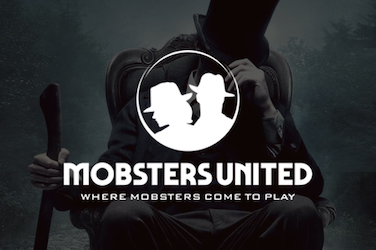 Do you want to re-play Mobsters from Myspace? Here is your chance to get back in the game and join fellow-mobsters to fight for your place!