Warring Factions
Warring Factions
Warring Factions: The free, mobile friendly, real time space strategy game
Votes
This Week9
Last Week10
This Year111
Game Website: www.war-facts.com
Rating:--
Content Rating:Unknown

Warring-Factions-203018584136
No download required, free to play
Play Warring Factions
Vote for Warring Factions
About this game
Warring Factions is a free, browser based, massively multiplayer, real time space strategy game.

Built around a fully modelled universe with tens of thousands of systems and their associated planets, players can build thriving space empires. Join a faction to work with others to further your factions goals, or just fly solo with your own purpose.
Tags
PirateQuest - Pirate game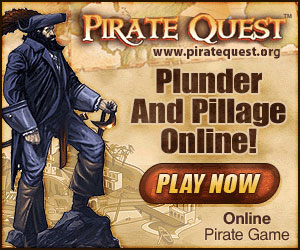 In Pirate Quest you will explore the vast reaches of the Caribbean, pillaging and plundering with the likes of thousands of other seafaring blokes and wenches. With colorful, interactive graphics, text-based RPGs have never felt so alive before! Grab yer rum and prepare to set sail on an adventure from which you will never want to return!