Pimpageddon
Pimpageddon
Pimpageddon: Browser based strategy with real CASH prizes!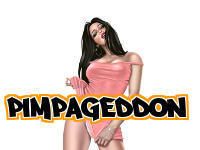 Votes
This Week37
Last Week88
This Year3,168
Game Website: www.pimpageddon.com
Rating:96
Theme:pimp strategy rpg
Category:strategy rpg
Content Rating:Everyone
Launch Date:2013

pimpageddon
No download required, free to play
Play Pimpageddon
Vote for Pimpageddon
About this game
Pimpageddon is a turn based strategy game that offers CASH prizes. In Pimpageddon, you take on the role of a pimp. In the roughest cities around the world, it is your job to recruit and protect your hoes while making more money than imaginable. Invite your friends to your gang, or mow them down with a drive-by!
Tags
User Reviews
100
d3si
2020-05-10
I've been playing this game since 2003. I stopped in 2010-2011 but since the pandemic I've had more time. I suggest you try it!
100
d3si
2020-05-03
d3si here. I've been playing this game since 2003, this game is wicked can't get enough.
100
MAINEVENT
2020-04-23
Need to fill some time during this quarantine? Sign and up and play! You can win real money while pimping with your friends! If you need help learning.. just ask! You can search for me (MAINEVENT) and I will gladly take time to show you the "ins and outs". You won't be disappointed =)
99
MAINEVENT
2020-04-20
This game is constantly keeping you active! Both admins are always coming up with new challenges! More people need to come and play! We are a close community of players that love to see new faces =) If you sign up.. don't hesitate to ask for help.. we were all new at one point! Enve, Chariman and the rest of the players will make sure you feel welcome. Come play!!!
100
bossmane
2020-02-08
Tons of hype with this game.. read the rules, stick to it and you will love this game..
92
BtGangsta
2019-12-22
Pimpageddon is my favorite pastime game to play. Im a disabled veteran with PTSD and this game really supply a form of therapy to me.
100
Hugs4MyThugs
2019-12-15
Idle pimps was and still is one of the best games I've ever played been a fan for 10+ yrs
100
GodKilla
2019-07-17
Always loved Idlepimps! Now, Pimpageddon, it`s harder but better :)
100
MarijuanaOhana
2019-04-21
Love the game since Idlepimps, love it has gotten better just need more players.
100
BasketCase
2019-04-06
100
Immortal
2019-04-01
Great game compared to the old version. The moderators are super cool. You can even win real money! Definitely worth signing up for, you won't regret it.
100
NightRider
2018-03-13
Damn. Another round over and l still have no activation code to sign up for the new round. wtf are you admins doing. I pretty much have the same opinion as Debster now.
100
plastikjesus
2017-02-22
amazeing fun online game
100
zxkiips
2016-02-17
Cool and nice game!!
2
Debster
2016-02-13
This game has so much potential but sadly its ignored. Hardly any players, admin don't respond to emails, never get emails at reset and have to send lots of messages No wonder they have no players!!
100
wtfcool86
2015-04-04
Best Pimpin game ever. Really takes skill, strategy and finesse to create your pimping empire of awesomeness.
100
shmanks
2014-08-28
come and play, idlepimps is dead and pimpageddon is alive. Win free cash too!
100
eg0
2014-08-28
great game, the admins actually care about the game and you can win money for free. Come and check it out
100
BreeZe
2014-08-24
Been playing for 10 years, give or take. Started with Idlepimps but I'm happy to see that the game has improved to what Pimpageddon is now. Check it out, look me up (BreeZe) and I'll help you out! Laters
100
TwisTa
2014-08-16
Nice game upgrade
100
Dipsauce
2014-08-11
Alot better game then idlepimps.. i notice myself coming online every day and having fun killing other pimps,gangs and stealing the hoes they have.. More and more people start playing it and there is a prizepool for the winner every round.. check it out ;)
100
Juvenile
2014-07-09
good game better than idlepimps and the admins care and listen to the players.
99
MAINEVENT
2014-05-04
Great game, easy to learn and always fun to play! Both admins run a great game =)
100
Dustin
2014-05-02
Kick ass game. I can spend hours online stealing hoes and ganking their money off other players. Or I can log online a couple times a day and play for 10 minutes and drive bye the shit out of other players thugs using Ak-47s. I also enjoy sending crack to other peoples unprotected hoes to recruit them over to my side. Nothing more enjoyable then cheap hoes making you more money to buy stuff with. Overall a great game.
PirateQuest - Pirate game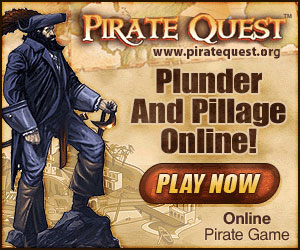 In Pirate Quest you will explore the vast reaches of the Caribbean, pillaging and plundering with the likes of thousands of other seafaring blokes and wenches. With colorful, interactive graphics, text-based RPGs have never felt so alive before! Grab yer rum and prepare to set sail on an adventure from which you will never want to return!