Legend: Legacy of the Dragons
Legend: Legacy of the Dragons
Legend: Legacy of the Dragons: An award winning fantasy browser-based MMORPG

Votes
This Week3
Last Week9
This Year108
Game Website: www.warofdragons.com
Rating:--
Content Rating:Unknown
No download required, free to play
Play Legend: Legacy of the Dragons
Vote for Legend: Legacy of the Dragons
About this game
Legend: Legacy of the Dragons is a free-to-play, award winning fantasy browser-based MMORPG (Massive Multiplayer Online Role-Playing Game) anyone can play without any extra installation hassle!

Pick a side in an eternal battle between the Human race and the nation of Magmars in the world of Faeo. Customize your character with powerful weapons and armor sets depending on your class. There are hundreds of epic quests, unique locations and vivid characters, vast dungeons filled with thousands of collectible items and useful resources to gather.
Tags
PirateQuest - Pirate game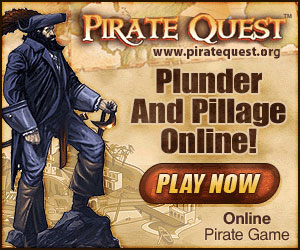 In Pirate Quest you will explore the vast reaches of the Caribbean, pillaging and plundering with the likes of thousands of other seafaring blokes and wenches. With colorful, interactive graphics, text-based RPGs have never felt so alive before! Grab yer rum and prepare to set sail on an adventure from which you will never want to return!