Hokalovi
Hokalovi
Hokalovi: Hokalovi horse breeding, racing, genetics simulation game.
Votes
This Week3
Last Week7
This Year372
Game Website: lonevelde.lovasok.hu
Rating:10
Theme:horse breeding
Category:horse breeding genetics contesting
Content Rating:0
Launch Date:2011

Hokalovi/
No download required, free to play
Play Hokalovi
Vote for Hokalovi
About this game
Our horse sim game, Hokalovi was created to simulate this unique equine lifestyle. Ever since we developed and edited our game to fulfill the wishes of our players and offer a nice gaming experience. Hokalovi is based on reality but you can also find some horse mythology to make the game more deep and colorful. While playing you can create your strategy to run your very own farm full with virtual horses. We even have a quiz game edited by our community, participants can learn interesting facts after validating the answers.
Our staff values every opinion and our community is friendly and helpful. To keep the site neat, the selected volunteer moderators are constantly monitoring the contents uploaded and added by our members. The strict rules and mechanics are created to protect younger players too. The game is turn based so everyone can decide when and how much she/he wants to play. There are no limitations to the number of turns, so you don't have to worry if you can't log in or can't finish taking care of your horse. You can age your virtual equine friends freely at your own pace.
Tags
User Reviews
10
DeclanRhys
2023-03-19
Love this game, especially the ability to make your own Blodlines which you can improve and maintain and it becomes a gene that passes down in the genetics of the horses so it can appear in their offspring. You can make the game intense by manually training your horses or you can use "Quick turns" for a quicker yet slightly smaller benefit to their training. Loaded with top lists to can try to achieve a place on and a vast selection of breeds and contests all which require different skill sets to do well in. I have had so much fun, it does have a learning curve, but a very extensive help section. Once you get the hang of things it a very fun game for long term goals. Give it a try and don't be intimidated, it looks vast but it easy to get the hang of.
Mobsters United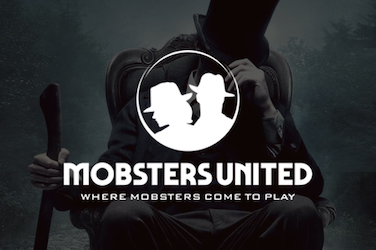 Do you want to re-play Mobsters from Myspace? Here is your chance to get back in the game and join fellow-mobsters to fight for your place!