Exhibited
Exhibited
Exhibited: Exhibited - virtual pet dinosaur SIM game!

Votes
This Week21
Last Week43
This Year1,149
Game Website: exhibited-sim.com
Rating:--
Content Rating:Unknown
Launch Date:2008

exhibitedsim

@Exhibited
No download required, free to play
Play Exhibited
Vote for Exhibited
About this game
Revisit a place time forgot and embrace the chance to start raising your own virtual pet dinosaurs! Raise your new prehistoric pets from egg to adulthood, style and structure your own packs and battle your way to supremacy! In this wonderful online world there's a whole multitude of fun to be had, and it doesn't stop there - not only do herds of herbivores make their way into your farms for you to raise and breed, there's also an array of colourful prehistoric fish available for you to keep -- challenge yourself to own the best self-sufficient dinosaur farm there can be!
Tags
PirateQuest - Pirate game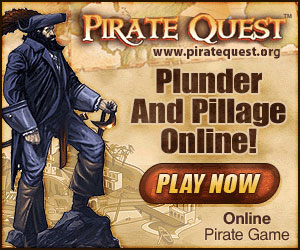 In Pirate Quest you will explore the vast reaches of the Caribbean, pillaging and plundering with the likes of thousands of other seafaring blokes and wenches. With colorful, interactive graphics, text-based RPGs have never felt so alive before! Grab yer rum and prepare to set sail on an adventure from which you will never want to return!