Equus Nation
Equus Nation
Equus Nation: Play a horse game geared for people of all ages!

Votes
This Week3
Last Week7
This Year178
Game Website: poormanshorse.net
Rating:--
Theme:horse
Category:pets
Content Rating:Everyone

EquusNation
No download required, free to play
Play Equus Nation
Vote for Equus Nation
About this game
Equus Nation (EN) is a fun online game with a caring community of fellow horse enthusiasts. Breed your horses to achieve rare color patterns or breed them to be star competitors! Careful breeding will help improve the bloodlines on the game and make future champions even better. Watch your horse climb in levels as it improves. Own the champion horse you've always wanted!
Tags
PirateQuest - Pirate game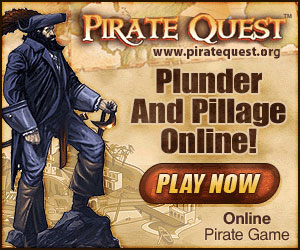 In Pirate Quest you will explore the vast reaches of the Caribbean, pillaging and plundering with the likes of thousands of other seafaring blokes and wenches. With colorful, interactive graphics, text-based RPGs have never felt so alive before! Grab yer rum and prepare to set sail on an adventure from which you will never want to return!