Virtonomics
Virtonomics
Virtonomics: Startup simulator: entrepreneurship and management challenge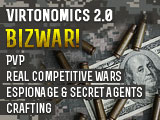 Votes
This Week1
Last Week13
This Year271
Game Website: virtonomics.com
Rating:100
Theme:business economy tycoon mafia mmo free
Category:strategy
Content Rating:Everyone
Launch Date:2006

Virtonomics

@virtonomics
No download required, free to play
Play Virtonomics
Vote for Virtonomics
About this game
Virtonomics is a sophisticated platform, built for advanced economic and business simulation games. It's being constantly updated and improved for over 10 years. What started as a compelling business game, evolved into the most successful real world economic simulator.
Tags
User Reviews
100
SimonaVir
2015-09-22
Extremely useful game for understanding how to run own business. It has almost unlimited number of business fields: retail, service, mining, production etc. Very comfortable as it accessible 24/7. As a student of Economics, must say it is the best business simulation game I have ever played.
PirateQuest - Pirate game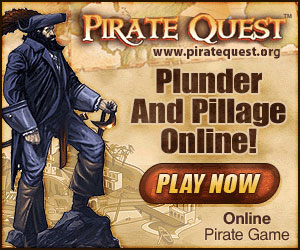 In Pirate Quest you will explore the vast reaches of the Caribbean, pillaging and plundering with the likes of thousands of other seafaring blokes and wenches. With colorful, interactive graphics, text-based RPGs have never felt so alive before! Grab yer rum and prepare to set sail on an adventure from which you will never want to return!