Tycoopolis
Tycoopolis
Tycoopolis: The exciting economic simulation!

Votes
This Week10
Last Week12
This Year207
Game Website: tycoopolis.de
Rating:--
Theme:business simulation
Category:strategy
Content Rating:Everyone
Launch Date:2014

tycoopolisgame

@tycoopolis
No download required, free to play
Play Tycoopolis
Vote for Tycoopolis
About this game
Tycoopoli$ is the new economic business simulation by the developer of Tycoon World (2003) and Industry Tycoon (2009). Found your own company and build buildings, produce products and sell them to the virtual population.

The main focus of Tycoopoli$ is the cooperation. Producing and selling basic products are possible solo, but complex products are only possible with trading with other players or founding big concerns. Each Tycoon can specialize in one or more industries with the skill system. Producer, Seller, Forwarder, Distributor or man other possible specialization, everybody will find his play style. But it will be also possible to be a all-rounder.

Occupations, ages, genders and seasons forming hundred markets in Tycoopoli$, waiting to be served. Through technology- and quality research, products will be optimized and commercials helps your products for more attention and selling. Travel through the world and plan your production good, because not in each country are the same resources available or rather profitable.

Many more features are awaiting you!

Join now! Be a Tycoon in Tycoopoli$!
Tags
PirateQuest - Pirate game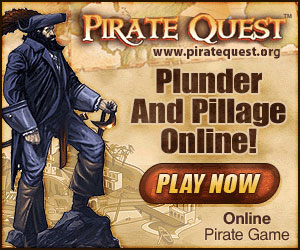 In Pirate Quest you will explore the vast reaches of the Caribbean, pillaging and plundering with the likes of thousands of other seafaring blokes and wenches. With colorful, interactive graphics, text-based RPGs have never felt so alive before! Grab yer rum and prepare to set sail on an adventure from which you will never want to return!