StarRepublik
StarRepublik
StarRepublik: Your country needs you to dominate the Galaxy!

Votes
This Week3
Last Week5
This Year196
Game Website: starrepublik.com
Rating:100
Theme:virtual
Category:mmo
Content Rating:Everyone
Launch Date:2015

starrepublik

@Starrepublik
No download required, free to play
Play StarRepublik
Vote for StarRepublik
About this game
Starrepublik is an open world where every citizen can start political, economical or military career and become a ceo of giant corporation, military ace, great politician or prosperous journalist. Country with the best cooperation will be dominate!
Tags
User Reviews
100
Krogans
2016-01-21
Hello! I would like to review this game for you! This game is pretty owesome! For now there isn't a lot of players, so I decided to review this game for everyone who likes, online, with no-much clicking games, you can play this game with only 2 clicks per day(as a worker if you want only to help someone), or with more clicks, if you want to have your own buisness(recommended is economic specialization) or in military specialization(if you want to gain more skill when fighting). In corporations you can make: weapons, food, tickets, houses. or raw material for making those things.(example: from food raw you make food) And offcourse there is a galaxy map that shows what belongs to witch country. Rebels, fights, etc... This review is more of an insight of the game so here I'll add some links where you can register and learn more about the game. The ultimate thing that I love about this game is that there you don't have to pay anything, but offcourse Admin accepts donations for his hard work. Or you can write to admin too, if there happened any Bug or inconvenience that needs to be fixed. REFFERAL LINK: http://www.starrepublik.com/registration/?r=2978 (with refferal link we both become friends right away, so if you need any help pm me) HOW TO GET STARTED NEWS LINK: http://www.starrepublik.com/newspaper/article/1174/ (in this link there are much more info. about the game, if you registered please vote and sub.) OUR POLITICAL PARTY KROGAN you can join here: http://www.starrepublik.com/politics/party/48/ AND OUR FIRST MU(Military Unit) KROGAN WARRIORS: http://www.starrepublik.com/military/unit/89/
Mobsters United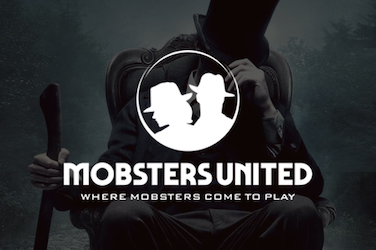 Do you want to re-play Mobsters from Myspace? Here is your chance to get back in the game and join fellow-mobsters to fight for your place!