Space Odyssey
Space Odyssey
Space Odyssey: Space Odyssey is a free online space MMORPG game

Votes
This Week4
Last Week9
This Year313
Game Website: www.spaceo.net
Rating:--
Theme:space
Category:space
Content Rating:Everyone
No download required, free to play
Play Space Odyssey
Vote for Space Odyssey
About this game
Space Odyssey is a free online space MMORPG game involving empire building, player vs. player intense action, galaxy combat, fleet management, spaceship fleet customization, planet development and planetary combat, planetary terraforming and genesis, Galaxy exploration and combat, resource management, orbital space stations, role playing character development, mercenary contracts, special items, pirate activity, alien invasions, role playing special abilities, free markets, and lots of fun!
Tags
PirateQuest - Pirate game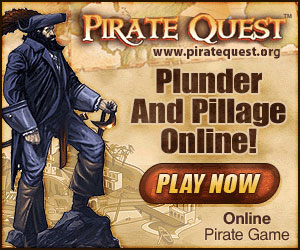 In Pirate Quest you will explore the vast reaches of the Caribbean, pillaging and plundering with the likes of thousands of other seafaring blokes and wenches. With colorful, interactive graphics, text-based RPGs have never felt so alive before! Grab yer rum and prepare to set sail on an adventure from which you will never want to return!