Pong 2
Pong 2
Pong 2: Play Pong with a friend or by yourself! Online and Offline!

Votes
This Week7
Last Week10
This Year465
Game Website: pong-2.com
Rating:--
Theme:arcade
Category:online mulitplayer
Content Rating:Everyone
Free to play
Play Pong 2
Vote for Pong 2
About this game
Play Pong with a friend or by yourself! Its like ping pong but for your computer!
Pong 2 is a Ping Pong style game that you can play with a friend, by yourself, or online. If you are looking for a game play when you have nothing else to do, Pong 2 is the game for you! Pong 2 is a great game to have some fun and waste some time with!

Play Pong 2 on www.pong-2.com !

INSTRUCTIONS: The goal of pong is to get the ball in to the other player's goal, and gaining more points than your opponent! Or you could play as a team and see how long you can keep a rally going!

Pong 2 Features:
+Offline Play
+Singleplayer
~Adjustable difficulty
+Online Multiplayer
~Competitive and Casual game types
+Local Multiplayer
+Arcade Mode (Super Fun mode)
+Adjustable ball speed
+Adjustable color
~Ball, Paddle, & Background
+Unlockable Ball Effects
+Rally Highscore Tracking
+Classic Pong Sound Effects

CONTROLS:
PLAYER 1:
up= W
down= S
PLAYER 2:
up= UP ARROW KEY
down= DOWN ARROW KEY

More About Pong 2 At: http://www.perforatedsoftware.com/pong-2.html
Tags
Mobsters United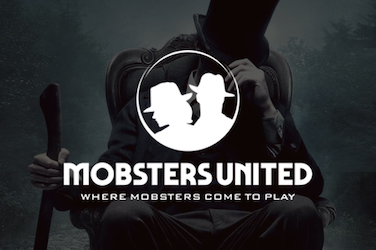 Do you want to re-play Mobsters from Myspace? Here is your chance to get back in the game and join fellow-mobsters to fight for your place!