Monster MMORPG
Monster MMORPG
Monster MMORPG: Online Free Best Game for Pokemon Go Players

Votes
This Week1
Last Week10
This Year207
Game Website: www.monstermmorpg.com
Rating:--
Theme:free to play
Category:browser based
Content Rating:Everyone
Launch Date:2009

MonsterMMORPG

@MonsterMMORPG
No download required, free to play
Play Monster MMORPG
Vote for Monster MMORPG
About this game
http://www.monstermmorpg.com/

Monster MMORPG is a unique browser based MMO RPG game that doesn't require any downloads or plugins (not even flash player). It is very similar to the Online Pokémon MMORPG games that fulfill the demand in the gaming market that Nintendo didn't fill.

MonsterMMORPG has over 1,800 unique monsters separated to 7 different power levels (e. g. starter, legendary, ancient), 520 high quality game maps (composed by highly talented pixel artist), 18 different elemental types (e. g. fire, poison, light, ground), 19 different game zones (e. g. grass, fire, mixed), 200+ monster abilities, 3,000+ monster attacks with lots of battle effects (e. g. burn, paralysis, freeze, life steal), advanced game and battle mechanisms that prevents cheating, highly customizable individual pets (e. g. you can give pet name to your each monster), and very fast servers.

Monster MMORPG is not only for Pokémon fans but also for gamers who are looking for games to have fun time anytime, anywhere, and at any amount.
Tags
PirateQuest - Pirate game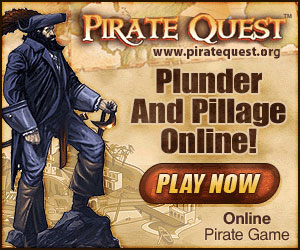 In Pirate Quest you will explore the vast reaches of the Caribbean, pillaging and plundering with the likes of thousands of other seafaring blokes and wenches. With colorful, interactive graphics, text-based RPGs have never felt so alive before! Grab yer rum and prepare to set sail on an adventure from which you will never want to return!