Mobsters2030
Mobsters2030
Mobsters2030: mobster, mob, mobster mmorpg, mobster rpg, free mmorpg, browser

Votes
This Week0
Last Week6
This Year553
Game Website: mobsters2030.com
Rating:97
Theme:mafia mobsters
Category:mobsters fighting game
Content Rating:Everyone
Launch Date:2013

Mobsters2030

@cyberjunkiecafe
No download required, free to play
About this game
You're an upcoming mobster with four different classes to choose from in a new day and age mobster-style game. It's up to you whether to fight against other gangsters or team up and create a family. Earn rewards for completed missions to better outfit yourself in the underground world. Prove your worthiness and dominate the streets.
Tags
browser
mmo
mmorpg
pbbg
strategy
rpg
mafia
free
fighting
war
text
mobster
gangster
crime
organized crime
mob
free game killing mobster game mmog mobsters2030com mobster mmorpg mobster rpg free mmorpg free online mmorpg free mmo games free online rpg online rpg free rpg mobsterworld gangster mmorpg mobstersworld rpg gangster free rpg war rpg war mmorpg mobster online rpg free war mmorpg free mobster rpg free mobster game online mobster game browser mobster rpg pbbg mobster facebook mobsters myspace mobsters mobsters fighting game mafia mobsters free games
User Reviews
93
Hondacber
2015-06-03
Good Game some minor problems with the Flash plugin but other than that it's good.
100
Johnny
2015-05-16
I've been in Mobsters 2030 sense beta, Best Mobsters app on the net, Great peeps and a lot of nice accounts through out the app at all levels, Thanks a lot to the staff of 2030, whom has really made an app worth being on. The Bounty Ball is an easy way to make MFPS and VIPS with a lot of nice drops..
90
Namdor
2015-05-07
Just started and am still learning. Seems pretty fun so far.
100
Fat Drippy
2015-05-02
I luvz diz game...lotz of fun..active playerz always online...an always sumtin to keelz or fightz wif...kittee approved
100
XxMoBsTaRxX
2015-05-02
This is a game changer for mobster type games. If you have played Myspace Mobsters, M2 or if you have played mafia wars you will love this game. It has most the features of all these, plus much more features that no game like it has ever had. Even if you haven't tried any of those games but have played online social type games and are curious you should really consider trying this one out. I have been playing since its beta days and i can not get enough of it. Weather you like doing missions, fighting, playing BBall (the only game with anything like this feature) or just like to chat and make friends or even talk crap to enemies, there is always something to keep you busy. And best of all, if you have trouble's or questions you can request to join the mobsters2030 Facebook group where discussions about the game take place or just sharing your game play, Admin's are involved in the game as well as in the group and are always there to help and leave a lot of what happens with the game up to the players. The admins in this game are far more active with the players then any other game i have ever played. One thing i am sure of is, you'll enjoy this game, take it from a 4 1/2 year Myspace Mobsters vet and a 8 year Mafia Wars vet, Its truly one of a kind. Be warned, this game is highly addictive and once you have tried it, you will not wanna stop playing. Hope to see you there.
100
Mobsters2030
2015-05-02
This is a fun game to play with a lot of fun cool features inside the game, this game also has a lot of things to do from missions, bounty hunting, punching, attacking, bounty balls, Featured Items, VIP membership. Also the game is free to play along with MOBSTERS2030.COM has giveaways with a 1st place giveaway from a prize of being a computer to other things, 2nd and 3rd place gets in-game item packages for winning. This game is well worth the time for playing
Mobsters United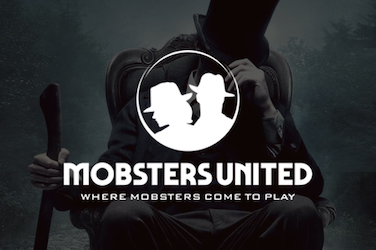 Do you want to re-play Mobsters from Myspace? Here is your chance to get back in the game and join fellow-mobsters to fight for your place!