Fruits v1.01
Fruits v1.01
Fruits v1.01: The Lost Amulets truly is a game unlike any other.
Votes
This Week3
Last Week6
This Year106
Game Website: www.alwaysneat.com
Rating:--
Theme:gems
Category:puzzle
Content Rating:Everyone
Free to play
About this game
It's a combination of hidden object games and tile-matching puzzles and also has a variety of mini games. Along your journey you'll visit hundreds of unique locations and collect power-up pearls. Reveal the magic spells and restore the sparkling gems of the magical amulets.

Featuring 2 game modes, 100+ levels of game play, challenging Mini-Games and Hidden Object fun, Liong: The Lost Amulets truly is a game unlike any other.

Game size: 38.6 MB file.

System Requirements:

OS: Windows Vista, Windows XP, Windows 98, Windows 2000
Processor: 1000 Mhz Intel Pentium
Memory: 512 MB RAM
Disk Space: 39 MB
DirectX: 7.0
Tags
PirateQuest - Pirate game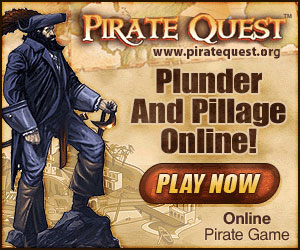 In Pirate Quest you will explore the vast reaches of the Caribbean, pillaging and plundering with the likes of thousands of other seafaring blokes and wenches. With colorful, interactive graphics, text-based RPGs have never felt so alive before! Grab yer rum and prepare to set sail on an adventure from which you will never want to return!