Fezkitt
Fezkitt
Fezkitt: pet ferret sim owning breeding training realistic simulation
Votes
This Week0
Last Week7
This Year400
Game Website: fezkitt.com
Rating:81
Theme:pet
Category:sim
Content Rating:Everyone
Launch Date:2014

fezkitt
No download required, free to play
About this game
Fezkitt is a ferret sim game where you can experience ferret ownership, breeding, and competing. Build your reputation on the game, allow your ferrets to flourish to their potential earning titles, levels, and rewards along the way.
Tags
User Reviews
81
FaithfullyLost
2014-12-05
I will admit, that I did not play Fezkitt prior to it being acquired by SnowWolfe Games, LLC. I had never even heard of Fezkitt and didn't even realize that ferret SIM games existed. My step-sister has owned ferrets, and I've always eyed them up in the pet stores, but never knew enough to take them home. Joining Fezkitt has introduced me into the world of ferrets and enticed me into learning about ferrets more on my own time. The game is simple and easy to navigate and understand, even for non-ferret familiar people. The art work is simple, clean and uniform, making it fun yet professional (and it is still being updated to have a uniform art style across the game items). The coat colors and conditions (Waardenburgs) associated with them have been wonderfully implemented into the game to create a more realistic atmosphere. The implementation of the new events create breeding goals for performance ferrets (vs color ferrets) instead of simply focusing on feeding and manually manipulating stats to win events with no genetic basis. The interactive community is quite small, and the forums will be upgraded to a more user friendly. I hope that by creating a Beginner's Guide and offering new member incentive packages to welcome more players into the community and help them get started. I strongly recommend a lot of the older players stick around to watch the changes as they are implemented before passing judgement on how the updates 'break' the game the way they were playing (a lot of coding loop holes and over sights that led to allow and even encourage cheating) because the changes I've seen have been nothing BUT improvements from the previous owners. And the game now, and even further upon completion, will lend to a more friendly and fair atmosphere. Members who join should keep in mind that there is still a lot of work being done to improve Fezkitt from what it was to make it function much better as well as be more concise and user friendly. This is a check once a day type of game, good for the casual player who does not have much time to invest to more complex, check every hour type of games.
Mobsters United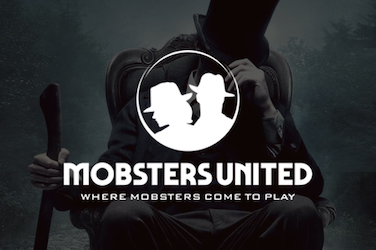 Do you want to re-play Mobsters from Myspace? Here is your chance to get back in the game and join fellow-mobsters to fight for your place!