CasinoRPG
CasinoRPG
CasinoRPG: Free Casino MMORPG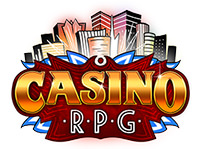 Votes
This Week157
Last Week236
This Year8,369
Game Website: casinorpg.com
Rating:0
Theme:casino
Category:mmo
Content Rating:Teen
Launch Date:2014

casinorpg

@casinorpg
No download required, free to play
Play CasinoRPG
Vote for CasinoRPG
User Reviews
0
Capricorn
2017-02-08
I totally agree, i have been on the game now for a year and half. The CA's that were there when I started are nothing like the ones in charge now, they manipulate everything, and I am one of the targeted players so this makes me not want to play as much so i don't I barely play anymore, i log in so i dont lose my daily % but log right back off, I am evening use an alternate name here just to hide who I am because as Davrock said they hunt for you to say stuff about the game when you are not even on the game: which is just creepy stalker crap, We are not allowed to have an opinion about anything game related. I will post more later.
0
Just Saying
2017-02-06
I agree with you Davrock it is a great game and a great bush of people within the community, but your right it is very sad that the bullying actions of our community ambassadors, they are their to represent the game and its players, the truth is they have their own little crew and do their best too upset players within the game and it is going on to long. Goldfire studios have to take some responsible and have to do something about it.. I too am a long time player and always believed in supporting the lads from Goldfire Studio.
0
Davrock
2017-02-06
I am a long time player of this game (3 years) and enjoy most aspects of the game itself. It has a lot of potential. Unfortunately the community ambassadors (mods) are far from ambassadorial. They create an atmosphere that feels more like a dictatorship than a game. They target players who have displeased them for chat bans, mutes and game bans. Their constant abuse of power has driven many many players from the game, both new and old. It is my opinion that this game will never achieve more than mediocrity due to the CA's and their power tripping ways. After posting a link to this review on my facebook page Mat smith (aka the CA Dabbla) (who I am not friends with and stalked my feed) verbally attacked me representing the CA team so very well. Rather than try and deal with the problem they have created an even larger one. Well done. Very professional. Sure makes me want to spend money on your game
Mobsters United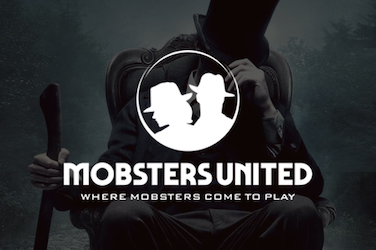 Do you want to re-play Mobsters from Myspace? Here is your chance to get back in the game and join fellow-mobsters to fight for your place!