Bulfleet
Bulfleet
Bulfleet: Bulfleet is massive online space strategy game.

Votes
This Week216
Last Week135
This Year4,707
Game Website: www.bulfleet.com
Rating:--
Content Rating:Unknown
Launch Date:2004

Bulfleet-303196709738748
No download required, free to play
Play Bulfleet
Vote for Bulfleet
About this game
Bulfleet is massive online space strategy game. It is free and can be played instantly, you just need a web browser like Internet Explorer or Firefox. Register now and experience hundreds of hours interesting gameplay versus thousands of players from all over the world! Develop your home planet, build new structures and research new technologies. Create powerful alliances or lead your ships in great star wars! Conquest the world of Bulfleet and write your own Space Saga!

Tags
PirateQuest - Pirate game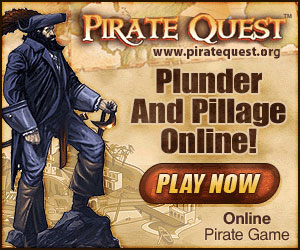 In Pirate Quest you will explore the vast reaches of the Caribbean, pillaging and plundering with the likes of thousands of other seafaring blokes and wenches. With colorful, interactive graphics, text-based RPGs have never felt so alive before! Grab yer rum and prepare to set sail on an adventure from which you will never want to return!