BeastKeeper
BeastKeeper
BeastKeeper: Fantasy pet SIM browser game focused on breeding and genetics.

Votes
This Week43
Last Week91
This Year3,143
Game Website: beastkeeper.com
Rating:73
Theme:fantasy pet breeding
Category:virtual pets
Content Rating:Everyone
Launch Date:2013
No download required, free to play
Play BeastKeeper
Vote for BeastKeeper
About this game
Welcome to Europa where new civilization is thriving on the ruins of once powerful mankind.
Become one of the powerful Beastlords: breed and train your pets, develop a perfect genetic lines, explore the ruins of the old empire, fight and win, customize your pets, participate in the events and interact with other Beastlords. Released from beta in January 2014, we're continually developing, adding new gameplay features and content and creating different types of events.
Tags
User Reviews
100
Kiki
2020-11-19
This game is AWSOME you can breed your pets, give breeding offers, trade, sell, and use special items that are unique including golems that allow you to make what you currently have, such as vermillion, and multiply it by 100 a day! LOVE THIS GAME, LOVE MY ANIMALS. You get lykos, unicorns, dragons, cocatrices, pumas, and sooo many more!
100
SapphireScythe
2016-03-31
An amazing game. Despite it being a breeding game there are many different aspects. You can choose to breed for appearance and specially select pets for the chance to get the rare Deviants. You can breed for genes so that your pet is amazing and can maximize the amount of silver you're able to get to get during exploration. Or breed for genes that would make your pet a savage on the battlefield. You can sell pets for profit, peacefully retire them, or send them to the pound for 500 silver, which gives the pet a chance to be adopted by someone else. The best part about the game is that you can have basically the same experience as someone who spend money without spending any. The premium currency is gold, and it is quite easy to get gold or to get the premium items for silver or find them in explore. The game is one of those rare ones where people spend money to actually support the game instead of out of necessity.
90
lamel
2016-03-09
Very nice game, you can breed different kind of pets, you can build up squads and send them to the battlefield to fight against the squads of other players, you can explore islands with yout pets to find different materials, items and food, you can build up buildings, and you can buy, sell or exchange items, if you are good, you can earn a lot of silver. It's a free game with option to spend real money, but it is not necessary. There are weekly charts, where everybody has the chance to win some gold, which is needed for some special items. From time to time there are events, where you can win a Kami, a special pet, or special items. All is possible without spending real money, i think, this is really fair. And it is a game you can play even you have an old computer.
0
Chita
2015-07-13
They have realy good ideas in game but execution is lame. There are bugs that make you loose your items and admins don't give a s*it about it... all that they say is that there are limits of item and even if you bought items for real money they don't care about it.
Mobsters United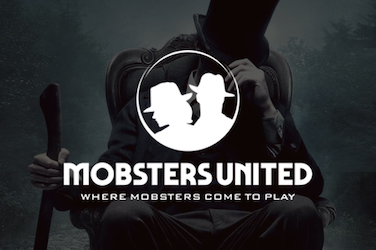 Do you want to re-play Mobsters from Myspace? Here is your chance to get back in the game and join fellow-mobsters to fight for your place!