Anatheria
Anatheria
Anatheria: Home to legends.

Votes
This Week3
Last Week12
This Year250
Game Website: www.anatheria.com
Rating:--
Theme:unique virtual pets
Category:virtual pets
Content Rating:Everyone
Launch Date:2004

Anatheria
No download required, free to play
Play Anatheria
Vote for Anatheria
About this game
Anatheria is a virtual pet site that was created to allow people of all ages to own and play with any pet they may desire.

It may be the case that you are not allowed to have a real pet, you cannot afford a real pet, you do not want to clean up after one, or you would like to have a pet that does not exist. The virtual pets available on Anatheria are either based on a domestic animal, a wild animal, or a mythical creature.

Anatheria is continuously growing. It is a unique virtual pet site allowing users of all ages to adopt realistic, wild, and mythical creatures; and they can take care of them in a fun, loveable, and educational environment.

Anatheria has games so users can earn points to spend on your pets.
There are many toys to play with and a variety of foods to eat.
Users can interact with one another on the forums and clubs; they may also correspond via the personal messaging system.
Anatheria has an Arena, so users can power up their pets to fight the deadly powers that roam the land.

Anatheria allows users to individualise themselves on the forums by allowing them to customise their profile, use avatars on the forums, set a custom signature, and communicate publicly. Users can also decorate their shops with blogs and style their pets in so many different ways.
Tags
PirateQuest - Pirate game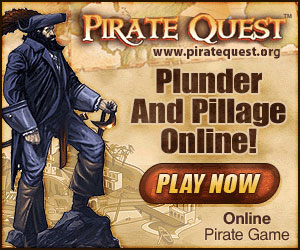 In Pirate Quest you will explore the vast reaches of the Caribbean, pillaging and plundering with the likes of thousands of other seafaring blokes and wenches. With colorful, interactive graphics, text-based RPGs have never felt so alive before! Grab yer rum and prepare to set sail on an adventure from which you will never want to return!