Scarlet's High-Low
Scarlet's High-Low
Scarlet's High-Low: A Free, Fun & Addictive 'High-Low' Card Game Variant!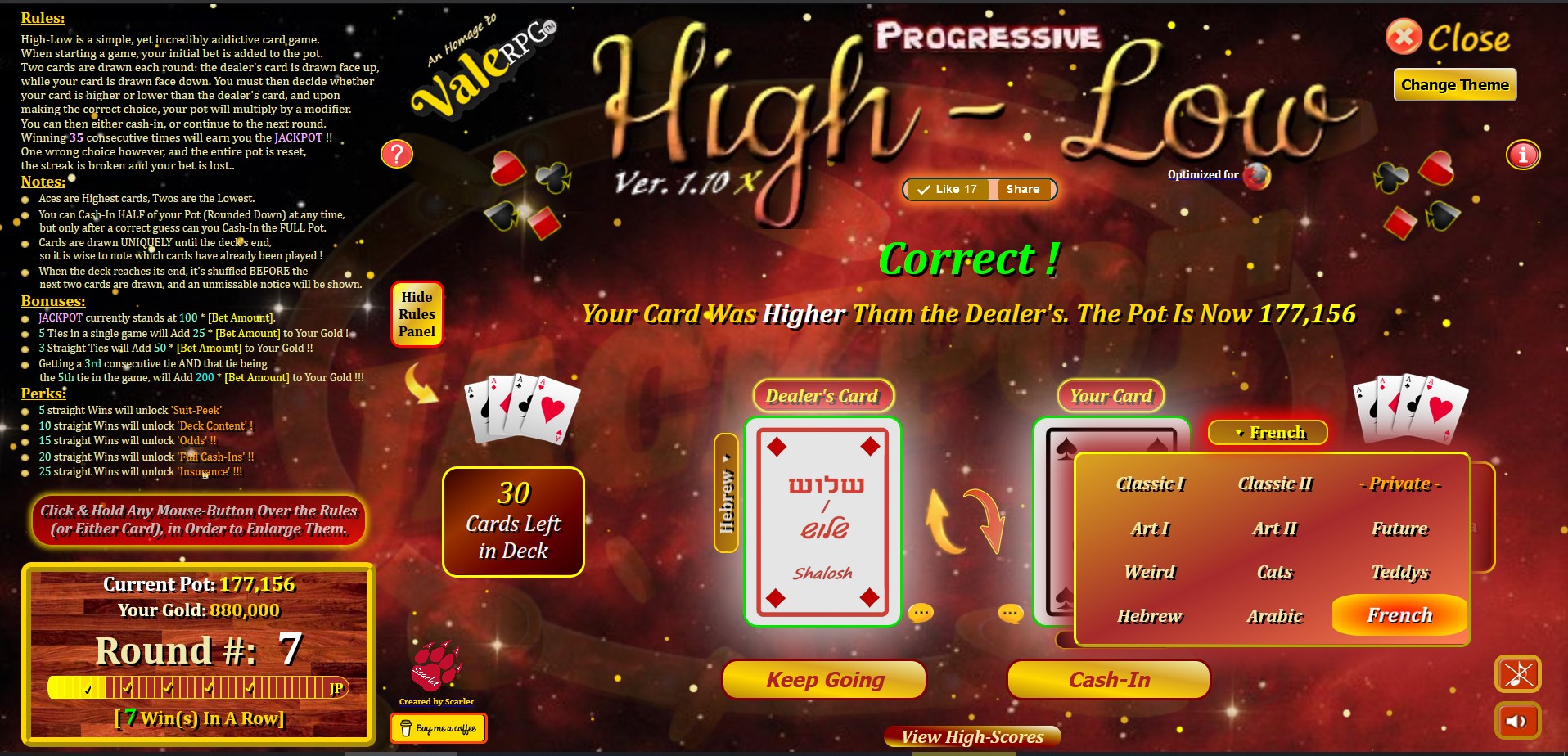 Votes
This Week7
Last Week43
This Year69
Game Website: valerpg.me
Rating:--
Theme:card game - casino
Category:card - board - casino games
Content Rating:0
Launch Date:2020
No download required, free to play
Play Scarlet's High-Low
Vote for Scarlet's High-Low
About this game
The classic card game 'High-Low' is presented here in a simple yet elegant style,
offering its own spin of the game's rules and making a surprisingly fun and addictive game - One that you just might find yourself keeping coming back for a few more tries :)

Completely free, straight-forward and requiring no registration, this is a great online version of the game that you simply click its link and play, hassle-free. A must-try!
Tags
high low card game scarlet valerpg best casual addicitve browser

Mobsters United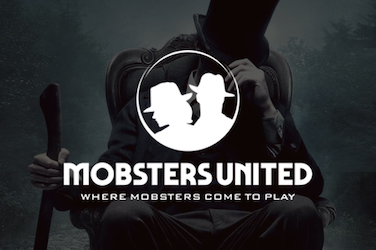 Do you want to re-play Mobsters from Myspace? Here is your chance to get back in the game and join fellow-mobsters to fight for your place!