Sacred Knights
Sacred Knights
Sacred Knights: Web-based Massive Multiplayer Online Role-playing Game
Votes
This Week1
Last Week10
This Year232
Game Website: www.sacred-knights.net
Rating:--
Theme:medieval
Category:mmorpg
Content Rating:Everyone
Launch Date:2004

SacredKnightsMMORPG

@sacred_knights
No download required, free to play
Play Sacred Knights
Vote for Sacred Knights
About this game
In these medieval times there can only be one strongest and most respected knight. Are you that person? If you are, will you go for peace and harmony... or will you cause chaos and murder upon the world.

Enter and let your quest towards good or evil begin now.
Tags
PirateQuest - Pirate game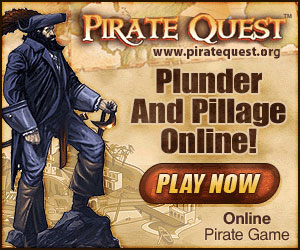 In Pirate Quest you will explore the vast reaches of the Caribbean, pillaging and plundering with the likes of thousands of other seafaring blokes and wenches. With colorful, interactive graphics, text-based RPGs have never felt so alive before! Grab yer rum and prepare to set sail on an adventure from which you will never want to return!