Ruthless City 2.0
Ruthless City 2.0
Ruthless City 2.0: New Ruthless City game updated from the old

Votes
This Week283
Last Week454
This Year13,578
Game Website: ruthless-city.com
Rating:50
Theme:rpg text
Category:rpg
Content Rating:Everyone
Launch Date:2014

Ruthlesscity

@RuthlessCity
No download required, free to play
Play Ruthless City 2.0
Vote for Ruthless City 2.0
About this game
Ruthless City is an online RPG game. The city was founded in April of 2017, when Will[1] and Killamk[2] started to rebuild the city from rubble. No one exactly knows who was here before the citizens of Ruthless City or what happened to them, but there is no doubt that this new city holds many treasures. Currently in the city, gangs run rampant in the streets, the local jail is full of criminals, and the hospital does not have enough beds for all the fighting that occurs within the city limits.
Tags
User Reviews
100
WilliamW
2018-10-26
Great game with many new updates coming! The community is great as well.
0
Aldin
2017-05-16
This game sucks i would not recommend it to anyone, Game creator is really just trying to find a way to make money off of people. Iv'e made a mistake by donating to the game and they just find a way to take it all back. Torncity is a much better RPG game than this one.
PirateQuest - Pirate game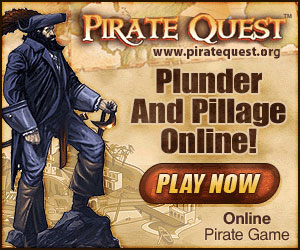 In Pirate Quest you will explore the vast reaches of the Caribbean, pillaging and plundering with the likes of thousands of other seafaring blokes and wenches. With colorful, interactive graphics, text-based RPGs have never felt so alive before! Grab yer rum and prepare to set sail on an adventure from which you will never want to return!