Inked-Mafia
Inked-Mafia
Inked-Mafia: Old School Mafia with a New Twist! Got what it takes?

Votes
This Week7
Last Week10
This Year378
Game Website: inked-mafia.com
Rating:100
Theme:mafia
Category:mmorpg
Content Rating:Adults-only

InkedMafiaOnline

@MafiaInked
No download required, free to play
About this game
We rose from the ashes, to create an old school mafia game with a new twist. Come commit your crimes, perform Missions and Special Ops to earn cash and points. Compete in Warzone for status and stash! Come rise up in our ranks, if you dare!
Tags
User Reviews
100
BUMPY
2019-03-08
BUMPY ID 3705 I enjoy this game, I love the competition.There is always something to do. Always a way to win and build. Missions Special Op's and Hourlies as well as Daily changes to win big. Oh and a weekly Warzone! Damn you can play for free and still be one of best
100
mzpainz
2019-03-05
Fun game with lots of easy ways to earn points and game cash. Awesome ADMIN and STAFF who are always around and willing to help if any issues arise. Plus the staff comes up with games within the game with more ways to earn points or game cash. Don't be shy.. c'mon and join us! ID: 2000
100
Tishy
2019-03-04
True Awesomeness.!
100
Stella
2019-03-02
Inked Mafia is a great game and has set the bar for gaming. There are so many things to do and get your levels and points. Also they have a radio station linked so you can listen while getting your kill spree or crime run on. Come check it out and tell them Stella sent ya. ID 3290 Stella
100
Lysander
2019-03-02
Inked Mafia is by far the best mafia game I've ever played. It has a good friendly environment and is fun to play. I never run out of things to do!! Tell them Lysander ID:3304 sent you in the referral box! See you soon!
100
Shiloh
2018-12-03
Really fun game to play every day. I do missions and special ops to earn points and cash. I do crimes to make some cash and fight to win with other players in Warzone! Back alley is a good place for experience and money too. Go kill your rivals and climb that ladder to success! I love to compete and these crazy players keep me on my toes! Come play with me. Tell them Shiloh sent you, ID 4 in that referral box! I look forward to playing with you!!
MusicBattle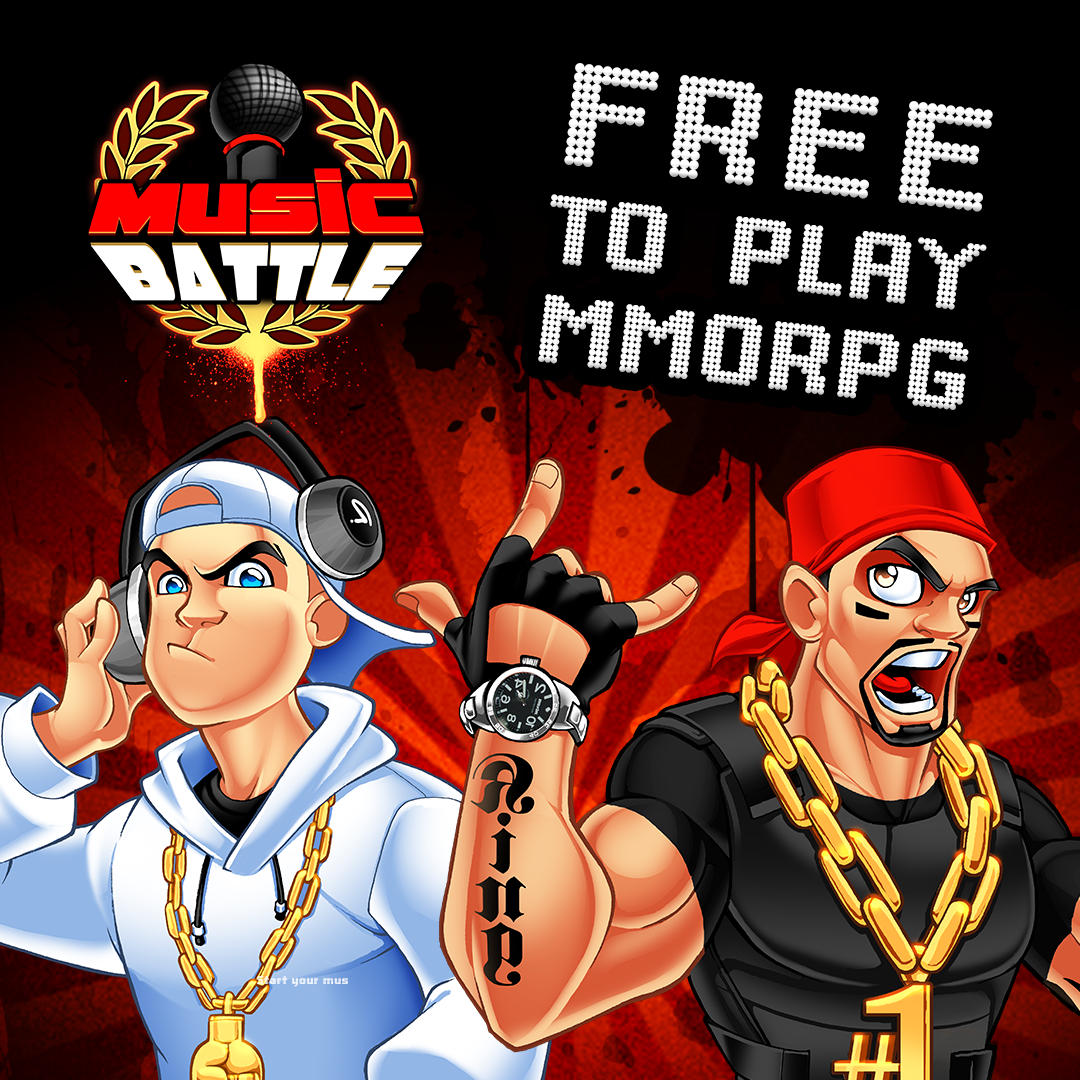 A free massively multi player online role playing game where music is a passion but crime is your life. Join today and start your music career!