Harry Potter Online
Harry Potter Online
Harry Potter Online: Become the greatest witch or wizard there has ever been!

Votes
This Week1
Last Week9
This Year114
Game Website: www.harrypotter-onlinerpg.com
Rating:0
Content Rating:Unknown
Launch Date:2006

HPOnlineRPG

@MagicAwakened
No download required, free to play
Play Harry Potter Online
Vote for Harry Potter Online
About this game
Harry Potter Online is a free, online multiplayer role playing game based on the Harry Potter Series.
Come inside and join us where your imagination is free to explore the magical world of Harry Potter.

Join one of the Houses at Hogwarts and earn house points in order to win the House Cup.
Duel other players, collect Galleons, gain Experience and join the Order of the Phoenix or the Death Eaters.
Explore the wizarding world by choosing a wand at Ollivanders, buying dangerous creatures & training your Quidditch skills.
Tags
User Reviews
0
Bill Primo
2016-12-13
This website is a poorly designed RPG for Harry Potter fans and will only cause disappointment to those who seek it. Your Voldemort Encounter counts affect how you can RP duels. You start off as a First Year, and until you graduate into an Advanced Wizard/Witch level you are going to have a hard time dueling against others - people in the website consider EVERY high-level canon spells that the yearlings use, no matter what they provide as backstories, as godmodding. Like, how is using a Blasting Curse considered godmodding? How is that too powerful for a yearling to use? That's just outright stupid. The RP Guide is way too vague, and even the Headmistress told me that they can't even outline all the specific details! This is extremely frustrating for people who are trying to RP for the first time as they are forced to learn things the hard way. But it doesn't stop there, it gets worse - the prank items on the website are NOT toggleable. Only the darts and mail-based pranks are toggleable in the options; however if you get hit with a title change of WartFace, etc. then you have to either wait until a new game day OR complete a Voldemort Encounter to temporarily fix it. The only way you can permanently get rid of the title change is by donating USD$10 to the website, which is unfair to some people as they cannot always afford to change their title. Furthermore, excessive use of prank items are NOT being properly policed by the admins - I expressed my concerns there a few times before, but the admins called it fun and claimed that it doesn't affect the experience at all, when I personally felt that I was being antagonized on the website. The owls and your dwellings are also tapped - the admins can see all the private convos you've been trying to engage with other people. This poses an extreme lack of privacy for those who have been feeling frustrated on the website and needs to talk to others about it. The admins are not willing to accept constructive criticism and have banned me for trying to provide one despite my efforts to have a good time on the website. The only good things I would point out about the website are the facts that you can customize your own profile and bio, as well as acquiring rare pets such as phoenixes, lions, etc. and being able to use your own invented spells (hence why I gave this site 3 points for that). But other than that, I personally feel that the site is poorly designed and the admins on the website are not willing to listen to the community base to change how the site works. To all the Harry Potter fans out there, I am going to give you a good advice: STAY THE HELL AWAY FROM THIS POS WEBSITE. If you want to have a fun time getting the best Harry Potter role-playing experience, I would like to suggest that you go to different websites, such as Hogwarts Extreme. Hogwarts Extreme doesn't only allow you to experience Harry Potter-related activities, but you also get to RP on other topics (within reason, of course), and you are also GIVEN a list of spells you can use in duels. The rules are much more properly constructed there, unlike HPO, which doesn't even properly structure their rules right. To the c***holes who run HPO: Look, I get it, you want to grab the attention of 13-year-olds to join your site and RP everything in a fair and controlled way. That is completely fine. However, please do us all a good favor and START LISTENING TO THE COMMUNITY BASE AND RESTRUCTURE YOUR RULES! 'Cause everyone would at LEAST love to get a kiss before they get f***ed. UPDATE: Wow, holy shit. A year since I've written this review and I hoped that the admins would wise up. Well, sadly this isn't the case. I was checking in hoping to confirm that my account would be auto-deleted. Well, it seems that without my knowledge, the deadline for the account to expire has extended to 200 days without my knowledge! And frankly, when I tried to check in to see how everyone was doing, the admins just threw me in the gutter known as the isolation room, saying that I was causing "unnecessary drama". The admins claim that young RPers need not be exposed to people who are going through depression. I call that bullshit. Remaining in denial about other people's own troubles and hiding the issues from the innocent? This is a new level of stupid. I guess it just makes sense not to donate a single penny to ANYONE running this site! Again, if you are a Harry Potter fan who is looking for a role-playing site, look elsewhere and stay away from this little dogshit like the fucking plague.
Mobsters United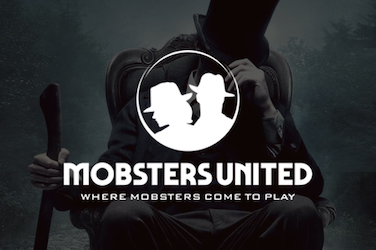 Do you want to re-play Mobsters from Myspace? Here is your chance to get back in the game and join fellow-mobsters to fight for your place!