Dragon Swords
Dragon Swords
Dragon Swords: Free to Play
Votes
This Week1
Last Week12
This Year243
Game Website: dsrpg.uk
Rating:--
Theme:dragons and swords
Category:pbbg
Content Rating:Everyone
Launch Date:2017
No download required, free to play
About this game
Before we begin, we give thanks to the makers of the original Ultimate Dominion.

You are given 300 auto battles to use right from the start, which will allow you to fight for up to half an hour without even been at your desk.

Interested? Why not give us a try.
Tags
pbbg
chat auto fighting rewards easy dragons and swords dragons swords
PirateQuest - Pirate game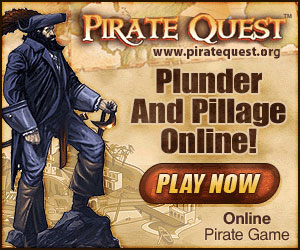 In Pirate Quest you will explore the vast reaches of the Caribbean, pillaging and plundering with the likes of thousands of other seafaring blokes and wenches. With colorful, interactive graphics, text-based RPGs have never felt so alive before! Grab yer rum and prepare to set sail on an adventure from which you will never want to return!