BatMUD
BatMUD
BatMUD: It's Your Realm.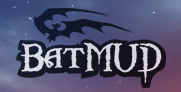 Votes
This Week6
Last Week6
This Year427
Game Website: www.bat.org
Rating:--
Theme:fantasy
Category:mud
Content Rating:Everyone
Launch Date:1990

batmud

@batmud
No download required, free to play
Play BatMUD
Vote for BatMUD
About this game
You've reached perhaps the most diverse multi-user online game that there is in existence to this date. BatMUD, the medieval themed fantasy role-playing game was brought to life in 1990, and has since then grown to be a most fascinating, long lasting and entertaining experience; no matter if you were a hardcore minmaxer or a merchant character with pure wanderlust. We welcome you to enjoy the game which utilizes the world's most sophisticated graphics engine - Your own imagination.

One could go on and rant for hours and hours about the Game. If you're not familiar with BatMUD, don't worry - you won't even be after the first week of playing. The game's not easy, it was never intended to be. The first eyeful can be deceiving, especially as we live in the fully graphical world of commercially produced, hundred-million dollar budget behemoths. Our game, it's nothing like that; even though we tend to boast that it is more, and trust us - it is. A problem with the modern day games is that,
eventually they become very dull or simply uninspiring. However, BatMUD's text-based approach it is different, somewhat to as reading a good book - it's all about your imagination. Hundreds of volunteer developers through the Decades have brought a special uniqueness to the Game, and new ones continue the Legacy to this day. We cater to almost everyone: the available options and playstyles are basically endless. It's Your Realm.

The Game features include (but are not limited to) such as the following: 44 different races, 31 of which are immediately selectable, rest available through stages of rebirth (higher stages) or invitation only (player-run races). 100 levels for player characters with special titles, during and after which special reincarnation (re-spec of player character, including changing of race) and rebirth -options are available. An extremely diverse skill and spell system, correlating on your character's background, chosen guilds and secret societies. A very detailed combat system with partying and raiding (party linking) options and statistics. Player to player commerce, with tailored guilds and carts to facilitate trade. Playerbuilt items, castles and cities. Seafaring and shipwrights, including sea battles. Ridable mounts and customizable pets. Hundreds of custom zones (areas) stacked with items of unforeseeable powers and bonuses.

As there is a great variety in different methods to connect to BatMUD, it is the perfect game for netbook laptops, low-end computers, old terminals, unix boxes and even the high-end gaming stations.
Tags
Mobsters United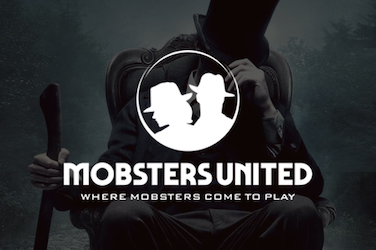 Do you want to re-play Mobsters from Myspace? Here is your chance to get back in the game and join fellow-mobsters to fight for your place!